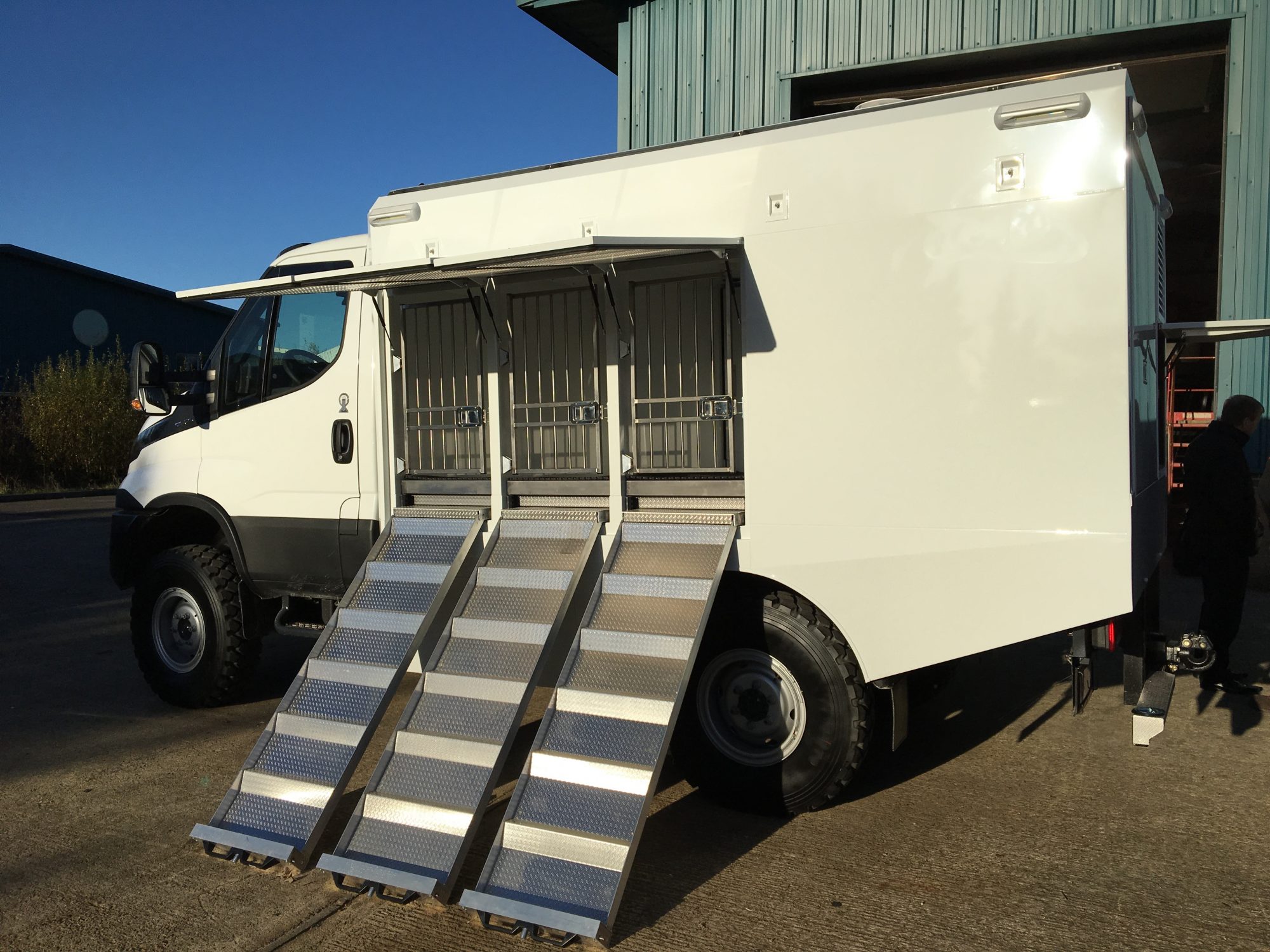 OSC have developed a range of truck and trailer based canine units for use in extreme conditions in the Middle East.
A fleet of sophisticated Iveco based canine security transport vehicles each capable of carrying 6 dogs has been designed and delivered for use in the middle east. These come complete with sophisticated electronic controls, on-board generator and external power input. Equipped with robust air conditioning and external mist sprays to protect the dogs from extreme temperatures both inside and immediately outside the vehicles.
A large trailer has been designed and produced for extended field use, combining both kennels and staff welfare area. A highly sophisticated electronic system controls a safe and fully air-conditioned accommodation for both staff and dogs even in extreme conditions. Slide out pods ensure maximum living space and a sophisticated television system with integrated external cameras provide both staff entertainment and added security.